WELCOME !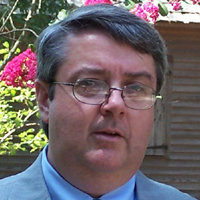 DR. CURT WATKE
IICM Executive Director
INAC NATIONAL FACILITATOR
The Mission of the Impact North America Coalition  
The mission of the Impact North America Coalition (INAC) is to provide opportunities needed by coalition
members for collaboration to more effectively equip, empower, and mobilize churches and believers to serve
missionally in their communities and across North America.  
Coalition Membership
Coalition membership is open to denominational workers, church consultants, mission agency personnel and others who work with evangelical pastors, church planters, and/or missionaries in North America.
Role of the Intercultural Institute for Contextual Ministry
The role of the Intercultural Institute for Contextual Ministry (IICM) is to facilitate the annual coalition meeting
and to facilitate and provide research, resource development, and training materials needed by INAC members
through partnership. IICM will organize the annual coalition meeting, provide for its publicity and promotion,
and handle the logistics. IICM staff will help facilitate the meeting's events including presentations, panel
discussions, and working strategy groups. IICM will also maintain a website for the coalition to facilitate the
annual meetings and interaction in between the events.
The INAC Annual Coalition Meeting
The purpose of the annual coalition meeting is not primarily for presentations or inspirational messages, but
rather, to facilitate discussion of missional issues and needs experienced on the mission field of North America –
with a view to finding solutions and culturally-appropriate approaches.
Working Strategy Groups will be formed around significant issues in order to give participants the opportunity to
surface issues that need to be addressed, research that needs to be conducted, and resources that need to be
developed. The WSG will provide a place for peer-to-peer learning – sharing successes and failures in order to
further best missional practices.
Responding to Issues & Working toward Solutions
Through partnership, IICM will facilitate research to provide answers to critical issues surfaced in the working
strategy groups. When resources or training materials need to be developed, IICM will provide resource
development services to its partners and/or facilitate the development by coalition partners.